Transportation Equity Technical Work Group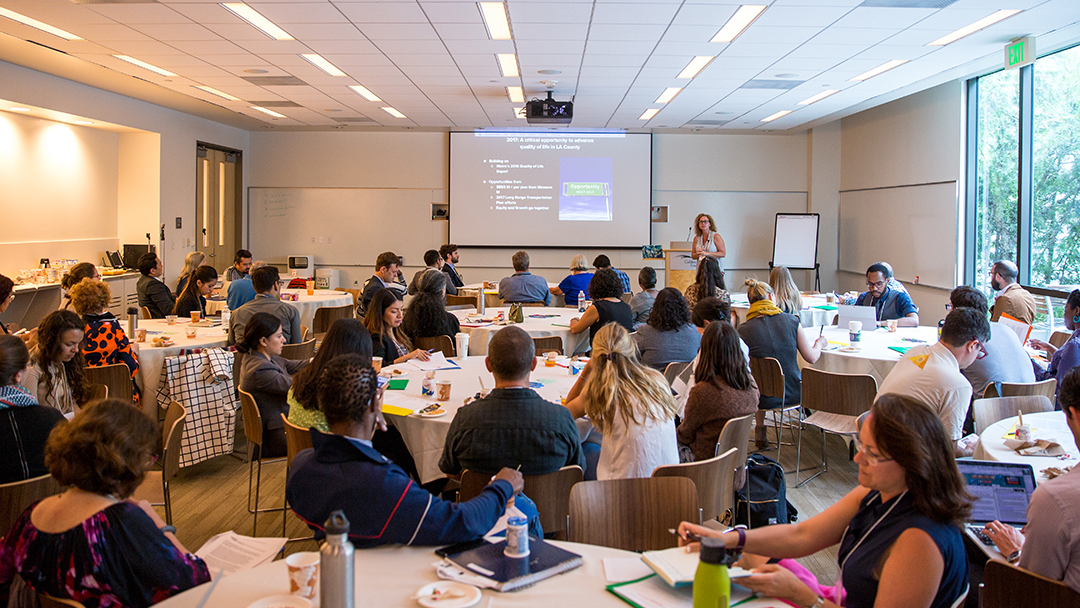 This work group was active from 2016 – 2019, but is currently on hiatus.
The purpose of this working group was to identify, analyze, and recommend equity indicators and suggest policy definitions for social equity in the region's long-range regional transportation plans. The working group built on efforts and insights from researchers, advocates, public agency staff, and develop user-friendly policy briefs and blog posts, to engage, seek feedback, and mobilize a broad range of stakeholders to advocate for a new data-driven and equity-centered approach to transportation planning and policy in Los Angeles County.
In 2016 this group published a policy paper: What We Measure Matters, which laid the groundwork for Metro's Equity Platform and Equity Focused Communities.
In 2019 Metro adopted its first-ever agency wide definition of "Equity Focused Communities"; this definition identifies two demographic factors that have historically been determinants of disinvestment and disenfranchisement: (1) race/ethnicity and (2) household income. Metro adds a third factor to the mix: households with low vehicle ownership. Using these 3 factors to create a map of high need neighborhoods and communities in Los Angeles County, Metro can now apply this definition to evaluate planning efforts and resource allocations.